More security thanks to an intelligent housing automation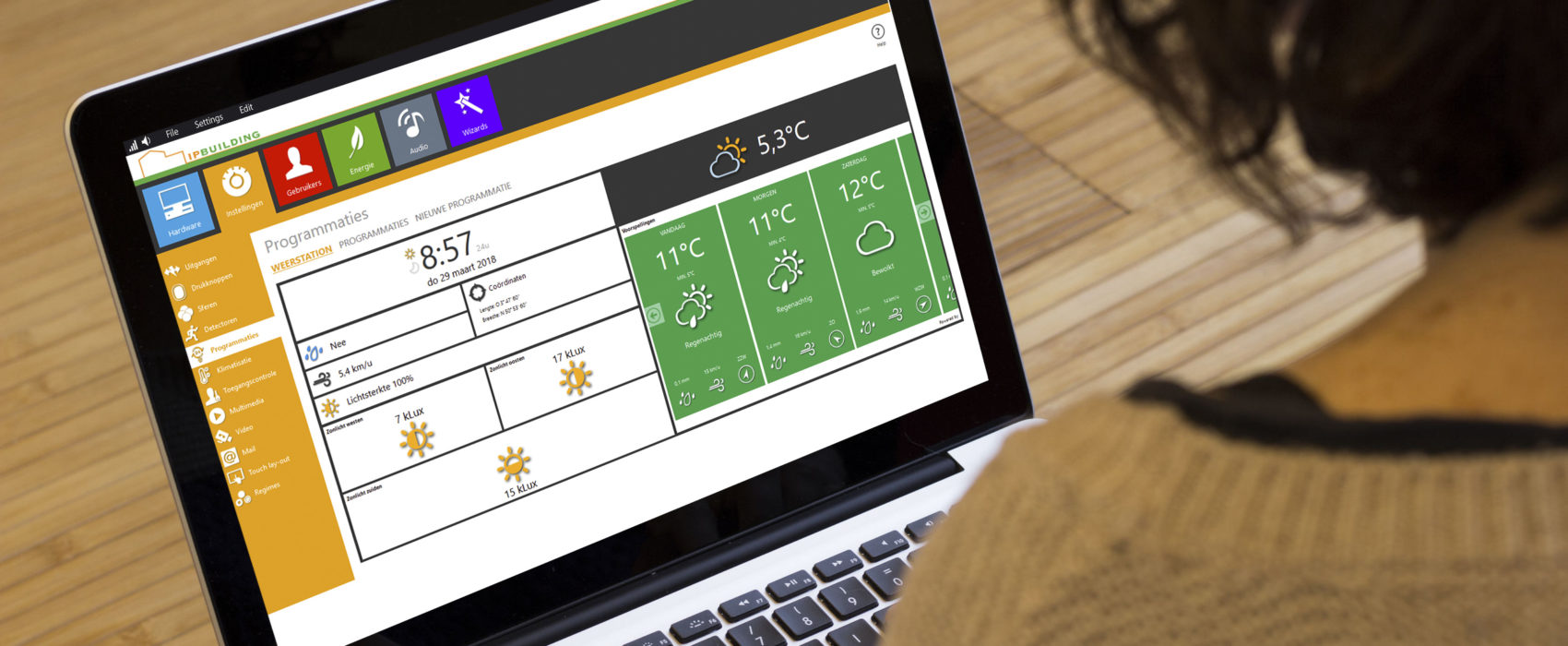 Did you invest in elegant and charming garden lighting, but struggle a few times a year with the correct settings? Daytime is getting longer or shorter and the lighting does not adapt accordingly? Or were your lights switched on in the evening even if it was still light, just after the switch of the daylight saving time? … This could harm your safety and attract the attention of burglars.
Extra security
Experts all agree, we are rapidly evolving to an automated living environment in which appliances and systems can communicate with each other. On top of the exterior front wall lighting, our contemporary homes are increasingly illuminated next to the drive way, in the garden, patio or at the gates. This does not only enhance the right ambiance, look and feel but also provides you with extra comfort upon arriving or leaving your home in the dark. In addition, it contributes to your security and could protect you from a possible burglary.
Inferior lighting settings could lead to higher energy costs, and could also give the impression that the inhabitant is not at home or absent for a longer period. Next to lighting we encounter more and more installations of camera's, movement sensors and automated fences around the house. All these functionalities and appliances can be installed, consulted and managed separately. Generally this is rather complex, and comprises a security risk – hacking of your security cameras comes to mind – and often an inhabitant is hardly able to modify the system himself.
Kris Pensaert (Managing Partner IPBuilding): "Via a user-friendly platform the owner can determine when to illuminate the exterior lighting at night time. This is no longer depending on the actual time, but on the remaining sunlight. This is comparable to the automated illumination in a car when the dusk sets in. This allows for a constantly perfect performance of all  functionalities, even when you are on holiday or when daylight saving time changes."
If you integrate such functions and appliances in a modern smart home, you can enjoy all these advantages. IPBuilding is an innovative Belgian company specialized in the research and development of technology for Smart Homes, Smart Buildings and Smart Care. IPBuilding enables all functionalities to communicate with each other. For instance, the meteorological station on the roof can communicate with the sun screens (all up if too much wind, screens at the south side go down if too much sunshine during summer …), and can equally exchange information with the lighting.
The platform (IPBGeneral) is based on the Internet Protocol (IP), the world-wide norm for sound, video and data transfer. This provides the owners of an IPBuilding Smart Home with a living environment that is future-proof. It allows them to manage athmospheres and scripts  (for example: all-off, holiday regulation, off to work,…) and all functionalities (lighting, heating, screens, video surveillance, sensors, ventilation…) can be controlled remotely and/or from their residence. In brief, the ideal solution that provides the inhabitant with more comfort, security and a solid saving on energy!