Immobel sets sail with IPBuilding for project O'Sea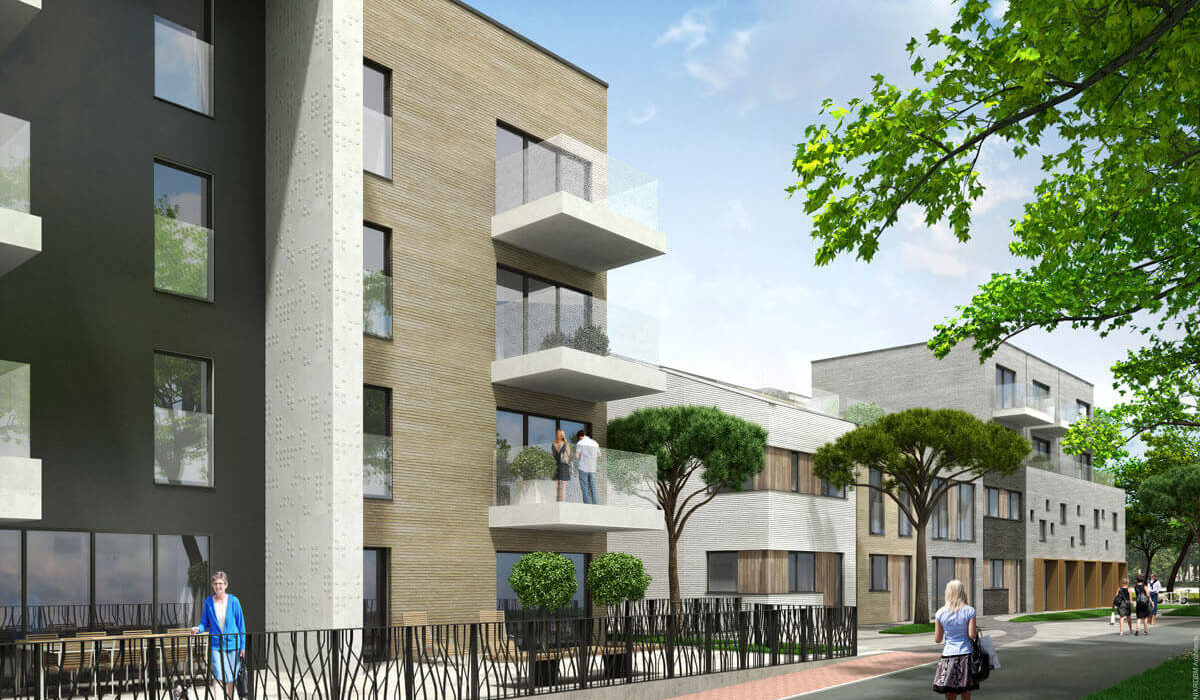 Project developer Immobel carried out the project O'Sea  in Ostend, the queen of Belgian seaside towns, at a marvelous location, i.e. at 30m of the embankment and beach, near to a nice shopping and hospitality area of Mariakerke and the bustling center of Ostend. O'Sea consists of three living units: family houses, apartments and assisted living homes. This poject is comprised of 167 living quarters in total including the eye-catching residential tower of 56 apartments.
For the exploitation of the 50 assisted living homes Immobel selected Solidariteit voor het Gezin which also  already manages a nursing home in the neighborhood. 'Solidariteit voor het Gezin' will guarantee an optimal concept with its healthcare provider, to respond to the unique needs and requirements of each inhabitant.
"Solidariteit voor het Gezin will be able to use óne integrated solution – as in several other projects – including video surveillance, ICE call emergency call system and access control. This incorporates user-friendliness and safety flawlessly for the healthcare provider ánd its future inhabitants."
The healthcare provider and inhabitants will also be able to use the care technology of IPBuilding  Indeed, Immobel decided to install the assisted living homes with the non-stigmatising ICE Call emergency call system of IPBuilding. The system can make a speak & listen call from whichever space in the building to the nursing central operator. In this instance IPBuilding ensures this with a link to the Z-Plus nursing central. On top of the emergency call system, inhabitants can also manage the video surveillance via the 10 inch touch screen. Moreover IPBuilding and integrator Nextel also supply an integrated access control system.
More info on this project via: https://www.o-sea.be/fr/
Do you also develop assisted living homes or life-long housing apartments? Feel free to contact us via sales@ipbuilding.com or 09/279 89 69.